About us
Having put the building up, getting the building to work well depends on the quality of the mechanical, electrical, fire fighting and plumbing services Installed. Our portfolio reflects our diverse capabilities and areas of expertise we specialize in Electrical & Mechanical Works.
We take this opportunity and pride to introduce ourselves as the premier sub-contractors for all ELECTRO-MECHANICAL WORKS.
Our qualified personnel are all industry leaders in the fields of:
Air conditioning services
Electrical services
Plumbing and drainage services
Fire fighting and fire alarm services
Maintenance services
All work is supported and controlled by highly qualified engineers and technicians, to meet the latest challenges of developing technology, and ensure that the best solutions are applied to any technical difficulties.
Our sincere commitment to high quality ensures you highest standard of work.
Assuring you of our full and closest co-operation with excellent services at all times.
Manager's Forward
In this scope of work there is an essential need to ensure a
continual and consistent high quality of service and implementation. Therefore, it is essential that the company maintains the whole spectrum of electro-mechanical operations. It's the Company's Quality objective to always meet the detailed requirements of our clients.
Our Quality Assurance Department is involved in developing, evaluating and implementing effective Quality Assurance activities. Our highly motivated team is also involved in utilizing, monitor, and evaluate problems while constantly improving core processes. The aim is to focus on every job, function and department for the purposes of growth and development of the company.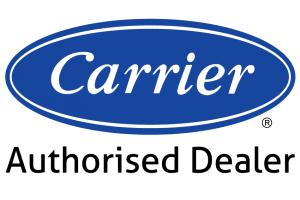 We are the authorized dealer of Carrier.
We also aim to achieve international standards in all our work by virtue of our commitment to getting certified and of applying international quality standards in all aspects of operations.
Our Clients
We work with some of the best in the business. Professional services delivered on time.
About Us